G1 LP (SAMPLING)
High-temperature dyeing machine for sampling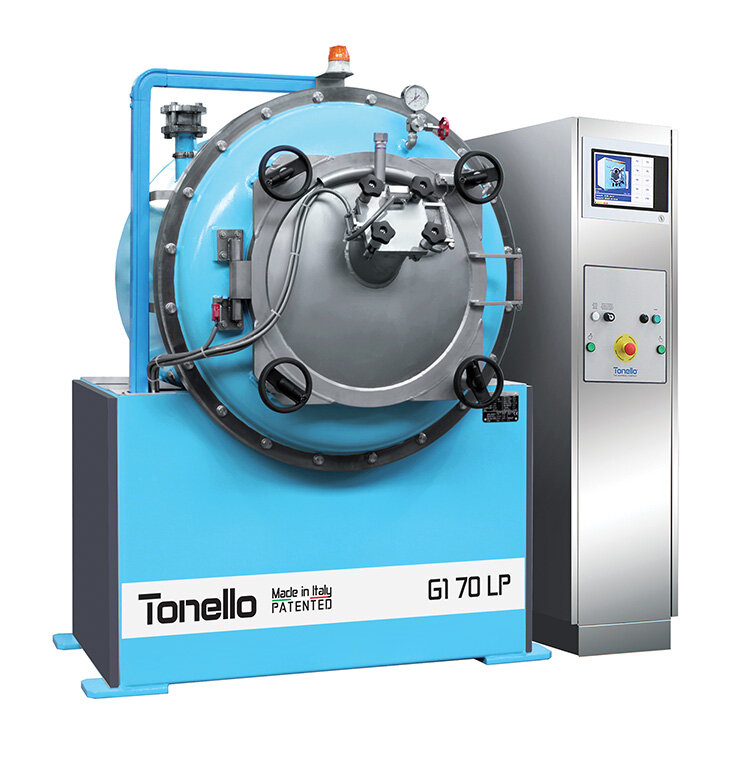 Description
High-temperature, high-pressure sampling machine especially suitable for dyeing garments in polyester and mixed materials.
Faithfully reproduces production machine processes, effects, and performances which allows transferring the recipes directly with the same liquor ratio.
Equipped with a spin-cycle appropriate for synthetic and mixed materials, it is also available in the UP version, which allows for a substantial reduction of the liquor ratio (LR 3:1).
Model: G1 70 LP
Technical features
Installable technologies
Metro
With Metro, the entire laundry is at your fingertips! This innovative software monitors your laundry processes, calculating all authentic consumption and providing suggestions to optimize them and make them more effic...
Mago Site Manager
Mago Site Manager virtually brings our technicians into your company! This remote assistance service allows us to intervene immediately to solve any possible problem with the operation of your machines, and to carry o...
UP
Patented UP technology is the number one choice for reducing water consumption during wash processes. It brings the liquor ratio to unprecedented levels (LR 1:2), reducing energy, time and cost.
Ricevi maggiori informazioni su
G1 LP (SAMPLING)